2022 Seasonal Vendors
Weekly/biweekly rotating vendors
Avrom Farms Chicken and Waffles
Ready to eat fried chicken/waffles
Breadman Baking Co.
Focaccia, bread, cookies
Crumb What May
Biscuits, gooey butter cake, shortbread

Dilly Dally Provisions
Pickled/fermented items, mustard, relishes

First Slice Pie Cafe
Pie and pesto
Glow Superfood
Frozen plant based dessert, vegan/dairy and gluten free

Gray Farms
Sustainable grown produce
Green Fire Farm
Grass-fed beef, lamb, pork; pasture-raised poultry, eggs
Hardin Farm/Holle Orchards
Fruit/vegetables, plant starts, cider
Hillside Orchards
Fruit, chestnuts, preserves
Karl's Craft Soup
Seasonal soup

Katherine Anne Confections
Artisanal chocolates, caramels, marshmallows
Letizia's Natural Bakery (Sorano, inc)
Baked goods, mini pizzas, fresh pastas/gnocchi
Lost Larson
Bread, baked goods, flour
Nichols Farm
Produce, plant starts, eggs
Onigiri KORORIN
Japanese Rice Balls
Pecking Order
Filipino street food to be cooked/eaten at home
Phoenix Bean
Tofu products, mung bean sprouts, soy milk
Piscasaw Gardens
Veggies, Mirai sweet corn, flowers
River Valley Ranch
Mushrooms and other veggies grown sustainably; jarred and prepared foods
Sfera
Ready to eat arancini (stuffed rice balls), limonata, cocktail mixers
Sheekar Delights
Seasonally flavored baklava
Stamper Cheese 
Cheese
Tasting India
Spice and chai tea blends, sweet and savory treats
Three Bees Honey
Honey, bee related products
Treats de Cuisine
Dehydrated dog/cat treats
Twidley BitsTwidley Bits is no longer at the market
Jams, fruit butters, pickled items, vegan cheeses
Vangies Farm
Sustainably grown produce, flowers
WasteNot Compost
Compost, worm casting
Wild Coyote Farm
Organic produce, eggs, flowers, plant starts, Icelandic wool yarn
2022 Pop-Up Vendors
Local food vendors and artisanal makers, contact individual vendors for market dates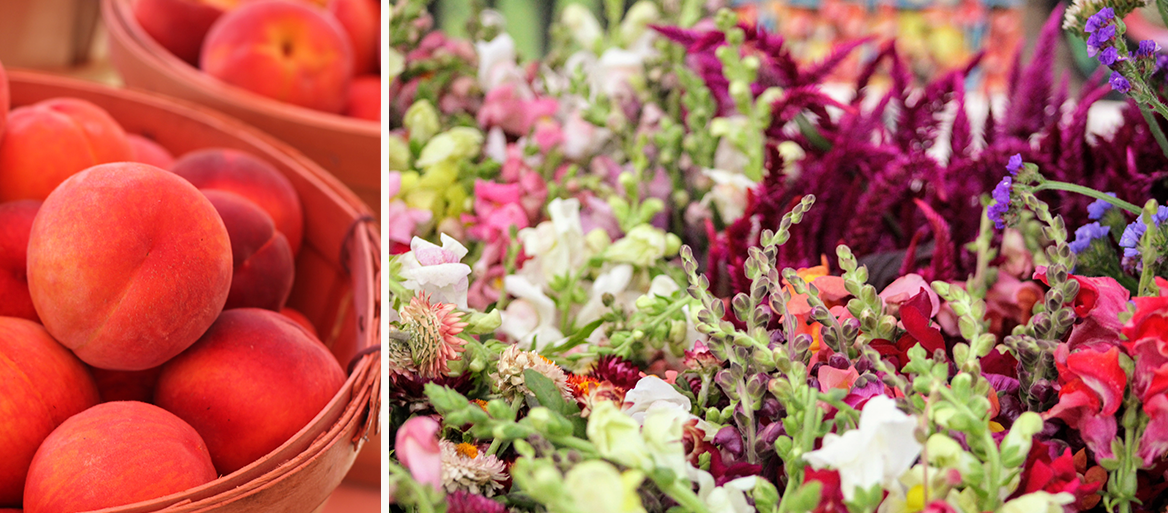 COVID Update
Updated April 3, 2022
The Andersonville Farmers Market will continue to follow all city, state and CDC recommendations and protocols during the 2022 season. Please check back for updates.
Please do not visit the market if you're not feeling well.

Elderly/at risk population has priority entrance when the market opens at 3PM.

Masks are no longer required. Feel free to wear a mask if you'd like, and masking for unvaccinated shoppers is encouraged.

When possible please try to maintain social distancing in the market.


Please be kind to vendors, market staff/volunteers, and other shoppers. Thank you!
Pre-Ordering
Online pre-ordering through WhatsGood has been discontinued. Shopping at the market is in person only.  Many of our vendors offer pre-ordering through their website; visit our vendor roster and click on individual vendors to find out more.
A huge thank you to our sponsors, we greatly appreciated their support this season! Please contact Joan Oberndorf at market@andersonville.org if your business is interested in becoming a market sponsor.
The market continues to face a significant budget shortfall because of increased costs incurred while operating during the COVID-19 pandemic. Your donation will directly support our mission to connect our customers with fresh, local food with a shorter supply chain.
The Andersonville Farmers Market is owned by ASCA, a 501c3 organization. All donations are tax deductible to the extent allowed by law.